Search Inside Yourself (SIY) Certified Program Zurich
COVID-19: many events have been canceled or postponed, please check with the organizer the event status.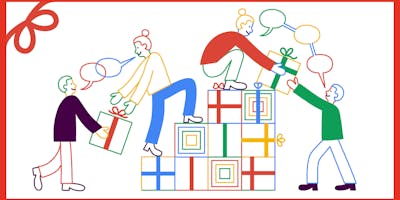 Image from de.eventhint.com
From Thu 26 March 2020 to Fri 27 March 2020
From Thursday 26 March 2020 to Friday 27 March 2020
Mindleader presents: The Search Inside Yourself (SIY) Certified Program in Zurich.
Developed at Google, the Search Inside Yourself (SIY) Certified Program teaches attention and mindfulness training. The program wants to show you how to harness the power of mindfulness and the latest neuroscience research for personal growth and development. Enjoy two days of personal and professional development focused on healthy mental habits for sustained high performance and wellbeing. This results-oriented program is designed to empower individuals, strengthen teams and transform entire workplaces.
The Search Inside Yourself Certified Program is one of the smartest investments you'll make all year!
Over 30 years-worth of scientific research show that mindfulness practices can enhance our physical and mental well-being. They can improve: • Concentration • Creativity • Working memory • Emotional intelligence • Mental stamina • Sleep • Immune functioning • Relationships • Life satisfaction and reduce: • Stress responses • Depression • Anxiety • Distress • Pain • Tension Join our group of outstanding leaders, managers, and coaches for two days of life-changing workshops. The program has been conducted over 400 times in more than 35 countries around the world.
Do not delay, seating is limited.

Give us your attention for two days, and we'll show you how to focus it on the rest of your life.

Curriculum
Neuroscience | Mindfulness | Emotional Intelligence | Leadership
Program Design
Everyone has the capacity to develop and increase wellbeing because wellbeing is a skill, and all skills are trainable.
The highly interactive and experiential program includes the following core components:
Overview of the neuroscience of emotion, perception and behavior change
Definition of emotional intelligence and its personal and professional benefits
Attention training to enable greater emotional intelligence, including self-awareness, self-mastery, motivation, and connection with self and others
Principles and practices for developing healthy mental habits, including effective listening, generosity, empathy, communication, and social skills
Mindfulness and reflection practices that support happiness, thriving and overall wellbeing
Exercises include attention training practice, dyad conversations, writing, walking and group conversations
Outcome
Whether you are looking for personal or professional development,
Enhance mental fitness and clarity
Develop agile and adaptive mindsets
Reduce stress responses
Increase resilience
Improve access to creativity
Develop greater self-awareness
Enhance emotion regulation
Improve communication skills
Develop better decision-making skills
Develop greater emotional intelligence
Experience greater overall wellbeing and thrive
Our Teachers
Angelika von der Assen, Search Inside Yourself (SIY) Certified Teacher
Angelika von der Assen is passionate about enabling leaders to master the challenges of today's dynamic and complex business world through mindfulness practices. As an independent coach, she loves to bring mindfulness to organizations - business-fit and backed by science. Until recently, Angelika used to work for Switzerland's largest energy supplier as Head of Management Development, where she implemented mindfulness practices for the company's leadership and talent development programs.
Robert Chender, Search Inside Yourself (SIY) Certified Teacher
Robert Chender has been a Certified Mindfulness Teacher and Practitioner for more than 30 years, and has regularly conducted mindfulness trainings in large corporations, Law Firms and Non-profits, as well as one-to-one. As a lawyer and former investment executive, he uses his deep knowledge of both business culture and mindfulness practice to help achieve greater efficiency, improved decision making and leadership skills, and greater wellbeing.
Logistics
The program starts at 9:00 am and ends at 5:30 pm on both days. A healthy lunch will be provided. The program is taught in English.
The 2-day in-person program is followed by a 4-week online program to incorporate the learnings. At the end of the online program there will be a webinar to re-connect with other participants and to get all open questions answered.
Refund Policy If you are unable to attend the program, you are eligible for a refund until 30 days prior to the event. Cancellation notices must be received by February 25th, 2020, email: info@mindleader.org to receive a refund less the non-refundable processing fee. After the deadline, no refunds will be issued. No shows are also non-refundable.
FAQs
How can I contact the seminar organizers if I have any questions?
If you have any questions regarding the seminar or event logistics, please contact: daniela.reinhard@mindleader.org
Can you recommend any hotels to stay in Zurich?
We recommend the Motel One in Stockerstrasse or the 25 hours Hotel in Langstrasse. Both hotels are in walking distance of the event venue.
How can I get to the seminar and are there any parking spaces available?
We recommend to arrive via public transport since the event venue is very close to the main station. The closest parking garage is the City Parkhaus which is a 7 minute walk from Sihlpost.
Do you offer group tickets at reduced rates?
We offer a group ticket for groups or teams from the same company, available from 3 persons. For more information, please contact daniela.reinhard@mindleader.org
Do you offer scholarships?
A limited number of scholarships at reduced prices will be made available on a per need basis. Please apply in writing to daniela.reinhard@mindleader.org
For more information about the Search Inside Yourself Certified Program visit: https://mindleader.org/
2310 Views - 28/03/2020 Last update
kv business school bildungszentrum sihlpost, zürich, 8004, ch
---
Are you an event organizer?
Create events for free. They will be immediately recommended to interested users.
Create event
Nearby hotels and apartments
kv business school bildungszentrum sihlpost, zürich, 8004, ch
---
kv business school bildungszentrum sihlpost, zürich, 8004, ch
Event from
de.eventhint.com
---
---
Are you an event organizer?
Create events for free. They will be immediately recommended to interested users.
Create event
Zürich

›