RV Capital's 2019 Investor and Emerging Manager Meeting
Sunday 20 January 2019 9:00 AM Sunday 20 January 2019 12:00 PM
Save
Saved
Last update 21/01/2019
2506
RV Capital's 2019 Investor and Emerging Manager Meeting
It is my pleasure to invite you to RV Capital's 2019 Investor and Emerging Manager Meeting on the weekend of 19th - 20th January 2019.
The Investor Meeting will take place on Saturday and the Emerging Manager Meeting will take place on Sunday. If you plan to attend on both days, please register for each day separately.
---
Location
All events will take place at the Hotel Terrace (pictured above). For the aficionados, this is where the evening event took place last year. Please note that we are no longer in the Berghotel Trübsee. As the Hotel Terrace is down in the valley, it has the advantages that we can start a little earlier and there is a little more space.
I have reserved a small contingent of rooms at the hotel, which will be allocated on a first-come, first-served basis. If you are unable to get a room, do not despair, Engelberg is a small town and every hotel is in easy walking distance. If you stay at the Berghotel Trübsee, please check that a cable car will take you back up the mountain on the Saturday evening if you plan to attend the dinner.
---
Investor Meeting - Saturday, 19th January 2019
The investor meeting will start at 9:00 am on Saturday. I will be there from 8:30 am onwards for a meet and greet. We will start with an interview with one of the Business Owner managers. After a short coffee break, we will then go straight into a Q&A session. Feel free to ask me any question you like about how or where your savings are invested. The meeting will finish at Midday.
---
Saturday Afternoon
After the meeting, I encourage you to go out and discover Mount Titlis. Please note that whilst a significant number of the participants ski, the majority do not. There is plenty to do up the mountain for non-skiers. You can take the famous Rotair up to the ice cap, walk across a suspension bridge at 3'000 Metres, visit the igloo village or toboggan outside the Berghotel Trübsee (always a favourite with the kids). You can of course also just hang out with the other participants on the sun deck at Trübsee or Stand - I think you will find many like-minded people make the trek to Engelberg that weekend.

---
Saturday Evening
In the evening, there will be an informal reception from 6:00 pm onwards at the Hotel Terrace. All attendees, as well as partners and children, are welcome to attend. If you do not plan to come or would like to bring along family members, please shoot me an email, so I can let the caterers know.
---
Emerging Manager Meeting - Sunday, 20 January 2019
The emerging manager meeting will start at 9:00 am on Sunday morning. The purpose of this meeting is to help the next generation of fund managers make the jump to independence. As was the case last year, there will be an opportunity to ask questions to a panel drawn from endowments, family offices and individual investors. These are the type of people you need to convince to place their capital with you, so why not hear directly from the horse's mouth, what they look for in early stage investment managers and their setup. The meeting will finish at Midday. After that, feel free to head home, or better still, back up the mountain.
---
A Warm Welcome to Women
After last year's event, I received my first ever "Thumbs Down" on YouTube with one user commenting on the absence of women at the event. I know that some people get terribly trolled on social media, and by those standards the criticism was harmless, but nevertheless, I have to confess that I was initially quite upset by the post. Firstly, there were plenty of women present. Second, I do not discriminate against women or for that matter any other minority.
After I got over my initial reaction to Thumb-ageddon, it did occur to me though that I do not do anything to actively encourage women to attend. Furthermore, simply placing an invitation on a website may inadvertently discriminate against certain groups who perhaps feel they need a little more context about the people attending and the type of environment before jumping on an aeroplane to a foreign country or even foreign continent.
As such, I would like to issue a very warm welcome to all women to either day´s events or both. If you are enthusiastic about value investing or dream about becoming an independent fund manager, this is the place for you. It is a safe environment where lots of people bring their children and partners along. The sole topic of conversation tends to be companies and investing. If this does not interest you, the only risk is being bored to death. Whilst a significant portion of the group skis in the afternoon – something that as a shareholder in a ski lift company I strongly encourage – the majority of the group do not.
If you would like to learn more, feel free to give me a call or shoot me an email. If you prefer a woman's perspective, feel free to reach out to my sister – Alex – who helps me to organise the event. A link to her company's website is here: http://airsocial.co.uk/.
---
Live Stream
For those of you who cannot be there in person, both days events will be live-streamed from my YouTube channel: https://www.youtube.com/c/RobertVinall. The streams will begin at 9:00 am CET. If you would like to get a taste of the meeting, recordings of previous years' events are available at the same place.
---
I hope this covers everything. If not, feel free to reach out to me directly. Otherwise, I look forward to seeing you all in Engelberg in 2019.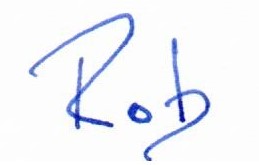 food
trade shows
business
courses
family
Skiing
Nearby hotels and apartments
Hotel Terrace
33 Terracestrasse, Engelberg, 6390, OW, Switzerland
33 Terracestrasse, Engelberg, 6390, OW, Switzerland
Event from
eventbrite.com