TOP KEYNOTE SPEAKER: Project managing a journey back to health: PROF. DAVE SNOWDEN
Mi, 31 Okt 2018 - Mi, 31 Okt 2018
18:30 - 21:00
Some four years ago Professor Snowden received a diagnosis of Type II Diabetes. Luckily he was involved in the field and knew that reversal was possible and he embarked on a programme that mixed starvation with endurance exercise.
Loosing 35kg and 30cm in less than six months involved team work with professionals and family as well as careful planning. Successful reversal allowed a (now completed) walk around and through Wales in 67 days, trekking to the Annapurna Sanctuary and wandering around the Accursed Mountains of Albania. He is currently planning a high level trek around three 5k+ meter passes around Everest this November and the Camino in northern Spain in 2018.
As a result of this his research institute has created a series of programmes to manage obesity reversal and wider journeys back to health.
Snowden also works in the application of complexity science to real world systems and will use his personal experience to reflect on managing both personal and professional projects at various levels of scale. He is about to launch a new collaborative effort to create new standards and tools for complex projects.
About our speaker: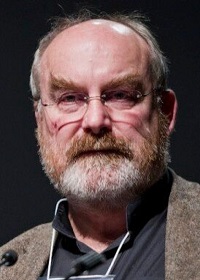 Dave Snowden (from Wales) is the founder and chief scientific officer of Cognitive Edge. His work is international in nature and covers government and industry looking at complex issues relating to strategy, organisational decision making and decision making.
To learn more about Dave's CV please visit his website http://cognitive-edge.com/
Here's one of Dave's TED talks:  https://www.youtube.com/watch?v=MsLmjoAp_Dg
Agenda
18:00 Registration
18.30 Welcome
18:45 Presentation
20:00 Q&A
20:15 Networking Apéro
Event Language: English
Professional Development Units: 2
1 PDU Leadership
1 PDU Strategic and Business Management
Event fee discounts: If your are PMI-CH member, please log in with your PMI-CH member account at www.pmi-switzerland.ch and enter the event from there in order to benefit from the membership discount.
Cancellation policy: 100% refund is possible for a ticket if cancelled 5 days before the event.
Bank Julius Bär, Auditorium
Hohlstrasse 604/606, Zurich, 8048, ZH, Switzerland
An diesen Event interessiert?
Bank Julius Bär, Auditorium
Hohlstrasse 604/606, Zurich, 8048, ZH, Switzerland