The Puzzle Tree Summer Camp - Switzerland - Early application - Ages 7 to 16 y/o
Mo, 30 Jul 2018 - Fr, 10 Aug 2018
08:00 - 17:00
Our 2018 Summer Applications for The Puzzle Tree Camp are now open! 
A Holiday Camp in Leysin, Vaud that is specifically designed and created for children with Autism
Have you struggled to find summer activities or a summer camp for your child?

Need to find time to complete that work project or relax with the rest of your family?
Tired of searching "out there" and not finding exactly what you were looking for or what your child really needs? 
Now imagine that you find a summer activity that is fun, educational, recreational, healthy and meets a multitude of your child's complex needs. Imagine being confident that your children are having a great time in good hands and that they will come home relaxed, restored and re-energised.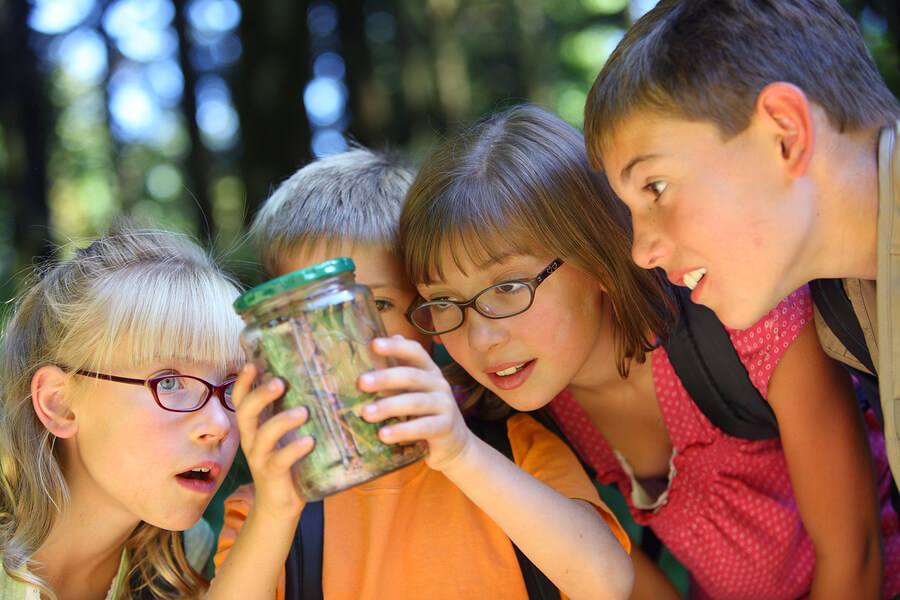 You found it!
The Puzzle Tree Camp is proud to be able to do just that! It provides integrated, holistic, project-oriented, entertaining  educational and recreational summer holiday activities for school-age children with ASD. It is the place where learning, fun and a healthy lifestyle come together!
Our 2018 Summer Applications for The Puzzle Tree Camp are now open!
Spaces are limited, and we encourage you to submit your application as soon as possible. If you find out that the time period you prefer is full and you are in the waiting list, we still encourage you to apply. The changes in the waiting list will occur and we hope that we can accommodate your needs as much as we can.
We provide:
Structured and free flow activities supervised by professional educators and recreational activities practitioners who specialise in Autism and other related disorders

On-site, home-made, organic, nutritional and health-restoring meals; created and approved by specialised Nutritional Neuroscientist Dr Irina Schurov

Two weeks of practical science, nature-based, art and active fun-learning projects to enable your children to fully utilise their natural abilities, interests and talents, working individually and/or in teams or larger groups.
The camp is designed to bring children back into balance after a long school year. It will help them to reconnect with their bodies and mind. They will connect with each other through active communication; physical activities: the experience of fun and sports. Spending time in natural environment, having time free from electronics and other agitative stimuli will help them to have a great experience.
At The Puzzle Tree Summer Camp, children learn things without even noticing that they are learning. It has also been proven that a subliminal (not direct) teaching/learning experience brings greater learning as a result. At a later stage it is remembered and utilised with greater ease.
We are going to "learn", without learning: Social and communication skills; Life skills; Maths; English; Art and most importantly Natural Science. Where we cover Biology mixed with Ecology. 
Children will learn how plants grow, where real food comes from and how it affects our bodies. In addition they will find out how we can prepare food to bring the most benefits to our brain and general well-being. 
All of these whilst having balanced fun and relaxation!
Options:
Day Camp: 

Monday - Friday: 8am - 5pm (10 days) 

Session 1 -  16th July 2018 - 29th July 2018 

Session 2 -  30 July 2018 - 10 August 2018 

Ages from 7 to 16 years of age only
Full Board Camp:
Session 3 - Monday 30 July 2018 - to Friday 10 August 2018 (12 days). 
Ages from 12 to 16 years of age only
Activities:
 Art for different levels: indoors and outdoors art using different materials and media

 Ice skating

 Horse riding

 Hiking

 Rock climbing

 Swimming

 Dance

 Yoga

 Mindfulness exercises throughout the day

 Communication play-work

 Practicing "Emoj-I" - social game for compassion and emotional awareness
 Slack line, balancing, entering exercises

 Nature school

 Cooking real food together

 Team work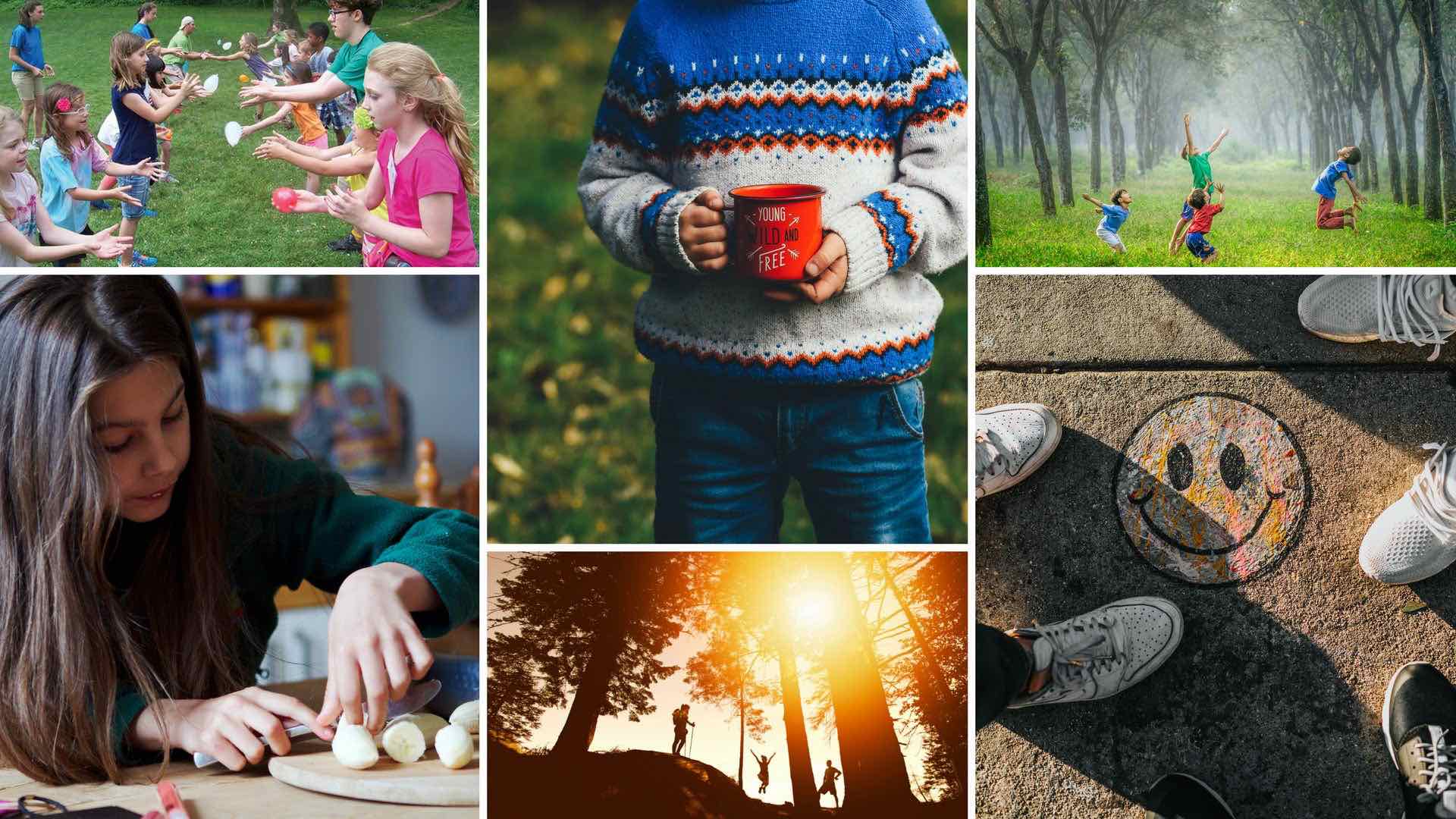 Meals at the camp:
Well balanced, mostly Organic (Bio), seasonal and local

Mostly free of Gluten, Sugar and Cow's Milk. We can cater for other dietary requirements, though we are unable to guarantee a fully food allergen-free environment

Our menu is specially created and supervised by Dr Irina Schurov - Nutritional Neuroscientist specialising in restorative diet for children with ASD and other Neuro-developmental conditions
Children will be actively involved in cooking and serving food that they eat.
What is included?
Day Camp:- morning snack; lunch; afternoon snack
Full Board Camp:- breakfast; morning snack; lunch; afternoon snack; dinner
Not allowed on camp:
Any electronics except photo camera. (Phone will be given to Full board children for 30 minutes in the morning and 30 minutes in the evening maximum)

Any processed snacks
Any dangerous things (knives, matches, lighter, chemicals, etc)
Price:
Day Camp - CHF 1,870 (10% sibling discount or two consecutive sessions) 

Full Board Camp - CHF 3,670 (10% sibling discount or two consecutive sessions)
 * First booking priority reserved to STARS association members with additional 10% discount (limited time priority)
Instalment payment options are available until April 30th 2018
Application Fees and Payment Options: 
Application Fee is CHF 150 per child per booking. The application fee is deductable from full payement.
*Unless at the time of your application we have no places left or we can not cater for your child particular needs this application fee is not refundable
To apply and receive payment instructions please click "Ticket" to proceed.
***SPECIAL EARLY BOOKING DISCOUNT ***
PLEASE NOTE: We can not guarantee your child's place until full payment is processed 
What happens after we received your application?
We are going to process your application and email you your payment instructions
What happens after your application is processed and we have received full payment?
You are going to receive confirmation of your child's place
Closer to the date, you will receive a welcome pack for you and your child, so you can all be well prepared. This will include some visuals for your child so that they know where they will be going and what they are going to do. For you as their parent, you will have some "get ready packs" to make preparations easier as well as some menu suggestions for your child so that they can have an easier transition to our meals (if your family diet is very different to the one we are planning to provide)

You are going to receive a couple of suggested interview dates where we can meet in person, via Skype or Zoom. This is to get to know you and your child better as well as for you to be able to ask any remaining questions and be well prepared for creating some wonderful summer memories
FAQs:
My child has never been away from home for a prolonged period of time. I am not sure if he/she can handle it? What would you suggest that may help me to make my decision?
We would advice you to start with the Day Camp first. We are going to provide pick-up and drop-off services from Lausanne, Montreux and Aigle train station, so if you live or stay nearby this could be an easier option to consider. Alternatively, you can book your family accommodation to stay here in Leysin (see links attached + we have a special offer from local hotels and B&B's). We will be sending you a detailed questionnaire so that you can tell us about your child's condition and abilities as well as their likes and dislikes, together with a visual booklet for your child to prepare for what to expect at the camp
Do you have qualified and experience members of staff that understand ASD?
Absolutely and all others members of staff receive specialised training and induction 
What is the adult-to-child ratio?
We have a flexible adult-to-child ration 1:5; 1:4 and 1:3 groups will be formed to accommodate a diverse complexity of needs. We understand that at times a child may need one-to-one attention and we have systems in place to provide such a service.
PLEASE NOTE: If you know that your child needs mostly one-to-one attention, then the Puzzle Tree Camp would not the best option for them. 
Ahead of attending, you will receive a detailed questionnaire to assess your child's particular needs abilities and difficulties and we will do all possible to provide for those needs. 
In addition, we will invite you to a friendly meeting together with your child in order to meet and greet both of you personally, as well as getting to know your child better; for your child to know us better and to answer all your questions and possible concerns
My child has very specific dietary needs, can you cater for it?
Our menu is specially created and supervised by Dr Irina Schurov - Neuroscientist and Nutritionist - specialising in restorative diet for children with ASD and other Neuro-developmental conditions.
Meals are well balanced, mostly Organic (Bio), seasonal and local.
Mostly free of Gluten, Sugar and Cow's milk. We can cater for other dietary requirements. At the same time, though, we are unable to guarantee a fully gluten or nut-free environment.
Why Leysin?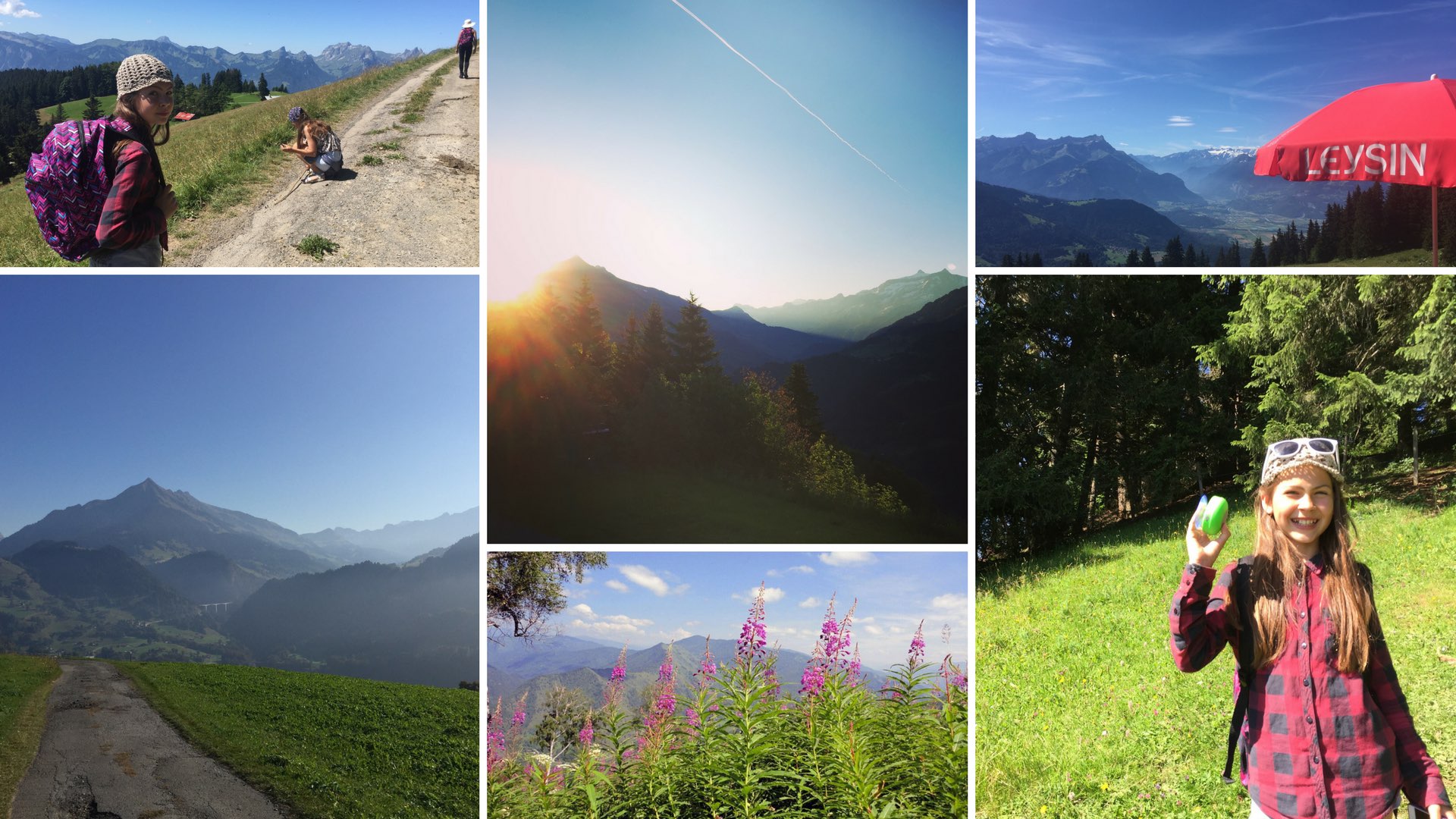 We maybe biased here, but we truly believe Leysin is the best place in Switzerland for anybody to recharge; have fun and even restore their health! 
Clean air and water; plenty of sunny days; fun activities for the whole family year-round; two sports centres with ice-skating and swimming pools; mountains; forests; friendly people and lots more…. 
Plus, Leysin is a well-known centre for international education and summer camps, as well as long history or health and restorative services and clinics.
We live a long way from Leysin and, though, are keen to enable our child to attend the Day Camp-only option. What would you suggest?
We are organising Pick-Up points from Lausanne, Montreux and Aigle, so if you choose to stay nearby for the duration of the camp, this could be a good option to consider.
Another option, would be to book for your whole family to stay in Leysin and have great time here yourselves, or if this is your only child, to just enjoy your own "me / couple time" whilst your child attends the camp during the day. There are a lot of things to explore here as well as in the surrounding areas (link to information centre) and you can use ("this link") to access a special offer we have secured with a local hotel for you.
WE ARE VERY MUCH LOOKING FORWARD TO MEETING YOU AND YOUR CHILD TO OFFER AN EXCEPTIONAL EXPERIENCE!
An diesen Event interessiert?