FESTIVAL OF DOERS - THE MOST EMPOWERING DAY OF THE YEAR
Fr, 14 Sep 2018 - Fr, 14 Sep 2018
09:00 - 18:30
This September a GROUP OF INCREDIBLY DRIVEN WOMEN are gathering in Zürich for a day of inspiration and positive action. We will talk about living our passion, creating meaningful careers that make a positive impact and 'having it all' by maintaining a balanced lifestyle. This day is the 'GO TO' event for women who are ready to smash the status quo and make things happen.
Festival of Doers is DrivenWoman's annual celebration - a gathering of women who want to do amazing things. With high calibre inspirational speakers, action-inducing coaches, workshop facilitators and a thought-leader panel this is the most empowering day of the year for women in Switzerland.
It's a whole day event of positive action and encouragement.
BIG IDEAS, SMALL STEPS
We all want to get inspired, but it's much harder to turn those ideas into reality. With the help of our volunteer 'Doers' you will be able to make the first small step towards your dreams.
IT'S A GATHERING OF WOMEN WHO WANT TO DO AMAZING THINGS
The festival schedule will alternate between talks, and smaller gatherings of expert leader "Doer Workshops". During the breaks you can have speed coaching in our Doers Village, meet and connect with the other festival attendees and get to know amazing brands for modern 'doers'.
SPEAKERS
An exceptional line up of inspirational women who are making an impact globally.
MIISA MINK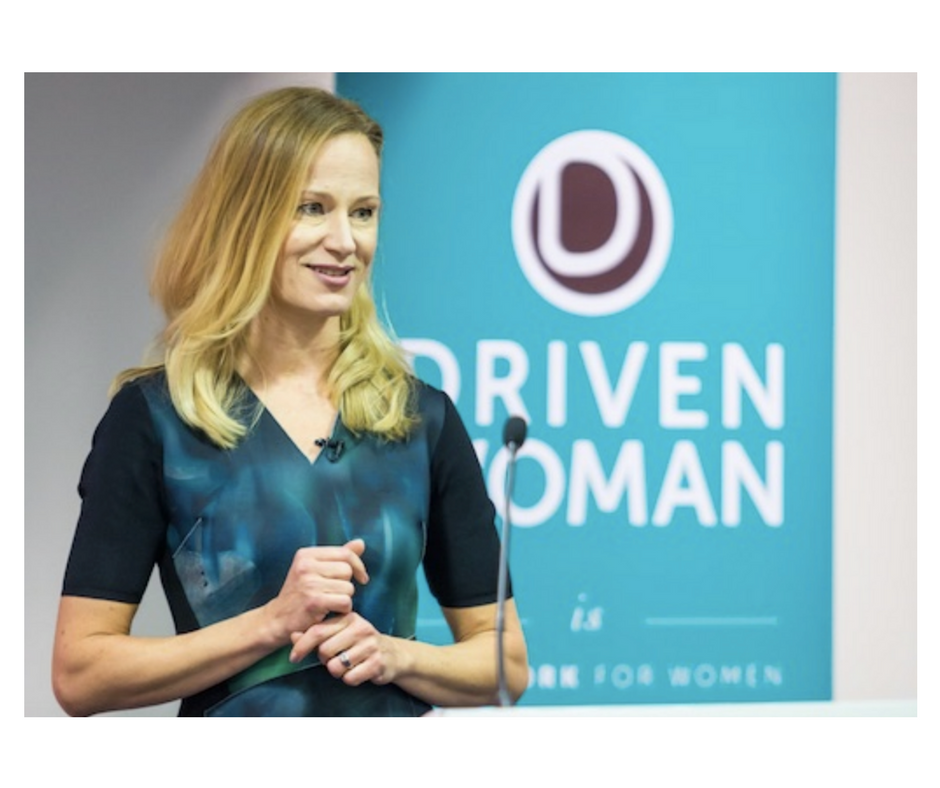 Miisa is a serial entrepreneur, author and founder of DrivenWoman - a 'lifeworking' network for women who want to live a bigger life, and the creator of Festival of Doers. She's the winner of We Are The City/ Sunday Times 'Rising Star' -award for her work advancing Diversity. DrivenWoman is now a fast growing 'ecosystem', helping hundreds of women embrace success in broader terms; living fulfilling, balanced life whilst following a work path with passion and purpose.
Website: DrivenWoman
Twitter: Miisa Mink
Instagram: Miisa Mink
LinkedIn: Miisa Mink
Facebook: DriveWoman Switzerland 
EMMA STROUD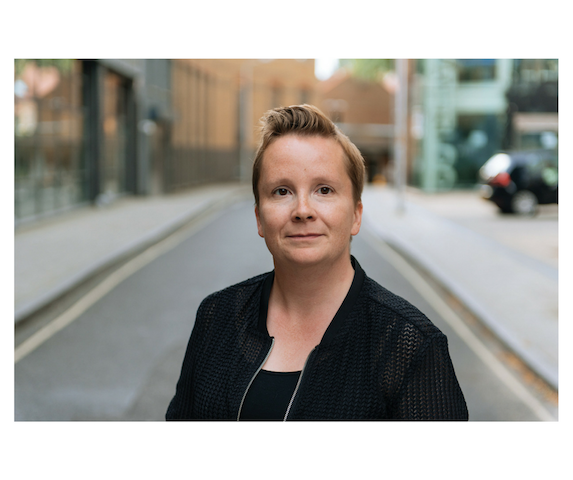 Emma has an eclectic work background which encompasses her various passions. Her portfolio career includes, MC, TEdx speaker and comedy performer, business woman and clown. As well co – owning an international leadership consultancy Truth Works helping senior executives, business owners and entrepreneurs find, speak and live their truth, she also writes and creates sell out comedy shows. Her passion for creating stories that provoke laughter and thought in her audience includes award winning one woman show – Coming out of My Box in 2015.  She is currently creating her new stand up show for later in 2018. Emma hosts a variety of national business events including the European Women in Sales Awards at The Savoy Hotel, the European Women in Construction and Engineering Awards and the Business Women in Action National Conference.
MICHELLE GUILIANO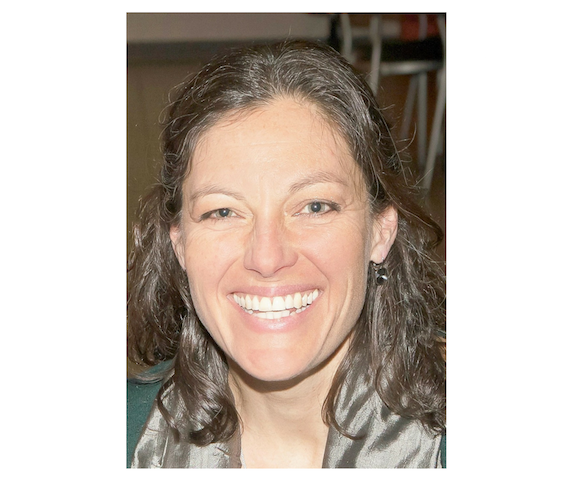 Michelle is an Innovator, Award-Winning Entrepreneur, Business Development and Strategy Consultant, Coach, and Sports Enthusiast. She was nominated as one of the Top 10 Most Inspirational Female Entrepreneurs in 2018.  Michelle leads teams from within and is a catalyst in the creation of high-performance culture wherever she works. Energy, enthusiasm, and creativity fuel her rapid assessment of opportunities, resources, and solutions to bring teams and companies into practical, actionable, alignment with their vision. Skills from endurance sports inform her coaching practice. She collaborates with executive clients on guidelines, attitudes and habits that make a measurable difference in streamlining the path to excellence.
DANUSIA MALINA-DERBEN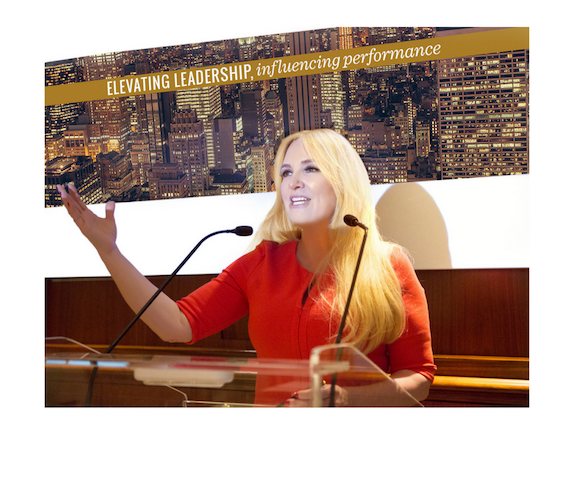 Danusia is a serial entrepreneur, C-suite development expert and consultant. As well as being an authority on all things "C-suite" she is also mother of ten including her "last baby", triplets of five years old. The juncture of working with those at the top of capitalist and patriarchal systems whilst nurturing a super brood, means Danusia has unique perspectives on what it is to be a successful working mother. Danusia is Founder of School for Mothers, a multi-dimensional resource for ambitious mothers.
HAZEL GALE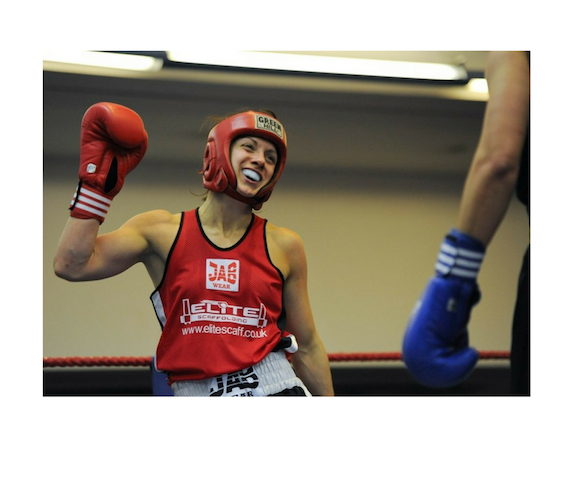 Hazel is an author, master practitioner of cognitive hypnotherapy and former world champion athlete. The pressures of international competition in kickboxing and boxing took their toll, but Hazel's determination to achieve caused her to push through into an emotional and physical burnout. Cognitive hypnotherapy helped Hazel to begin rebuilding her physical strength and to rebalance psychologically. She went on to win multiple national and international titles. Hazel trained as a therapist and now devotes her time to helping others win their own emotional battles. She works with performance-related issues and people pursuing creative and professional goals. This spring she published her book: 'Fight: Win Freedom From Self-Sabotage'.
DENISE NICKERSON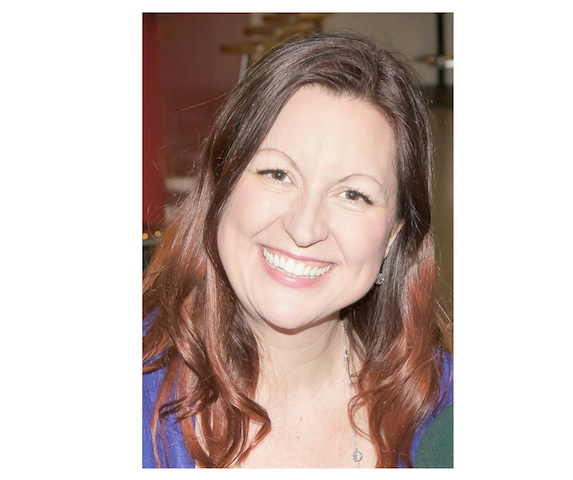 Denise is an Author, Educational Consultant, Speaker, Coach, and Community Leader.  Co-Founder of Salt Consulting and Women Rock Switzerland, Denise has been deemed a Coach of Coaches through her work with hundreds of professional sports, executive and life coaches and in 2018 as a Muse by the Global Women's Influence Community.  She is a thought-provoking and sought-out Speaker and Thought Leader about Education, Human Development, Women, Creativity, and Social Media.  She gracefully leads international and globally-minded people through the labyrinth of education, networking, and creativity resources to ignite happiness, success, and authentic self-expression at work and beyond. She guides leaders, managers, and teams towards creative idea flow and improved productivity through strengthening communication channels. As a vocational psychologist, she is passionate about curiosity, the brain, and personality at work. She and all her tribe work to make a positive impact in the world.
EMMA DOYLE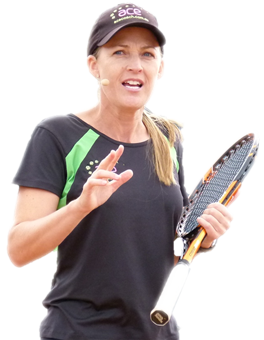 Emma is a world-renowned motivational and activation speaker from Melbourne, Australia and the co-founder of The Connection Game.  Her mission is to unleash female potential across the world and she is passionately involved in creating gender equality in all sports and in the workplace by enhancing confidence, improving communication skills and empowering women to discover their purpose.  She is a High-Performance Coach with a strong background as a tennis touring professional, a talent development coach, and she is the current Australian Junior Fed Cup Captain.  Emma's pioneering approach to communication and coaching encourages deeper longer-term thinking, provides individuals with the tools to better understand how they use their language to bring out the best in themselves, understand their teammates, as well as engage and empower others.  She specialises in high-performance mindset coaching and invites you to experience her energy by spending just over 13 minutes listening to her TEDx talk entitled: "Unleashing Female Potential" from New York.

TERHI MAJASALMI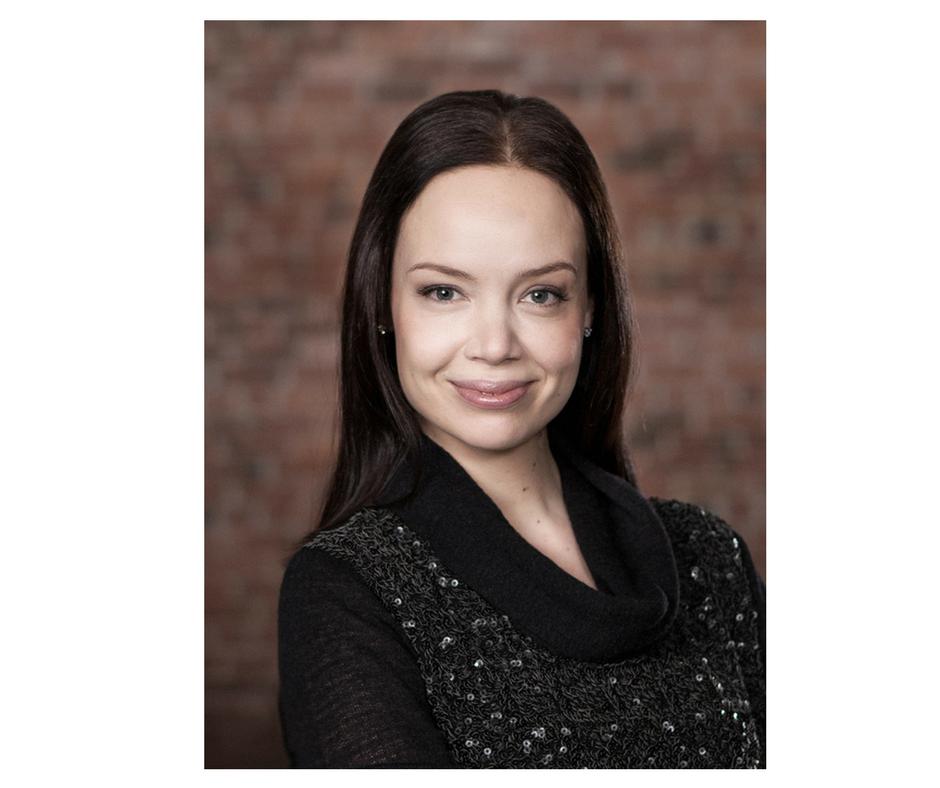 Terhi is a wealth coach, a best selling author and a professional investor. She featured in a Finnish TV show called 'Kirsi and shopaholics', a go-to financial expert and columnist for women's weekly MeNaiset in Finland. Terhi is the founder of 'Wealth Academy' a company that trains and certifies wealth coaches. 33,000 women interested in financial freedom are members of Terhi's 'Wealthy Woman' online community.
DINA BLANCO-IOANNOU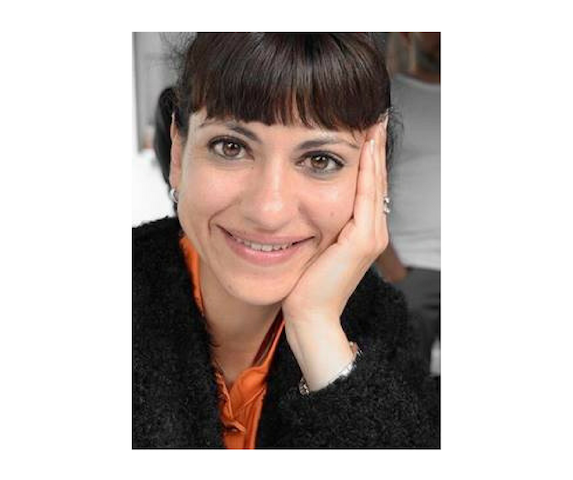 Dina is a Transformational Speaker, Educator, Teacher, Trainer and Coach she is also a Certified Trainer in the Success Principles and Canfield Methodology, personally trained by Jack Canfield. She is also co-author of the best-selling book 'Success University for Women in Leadership'. As founder of Lessons-in-Self, Dina ingeniously combines her passion for education, personal development and growth to create her unique Education for Life programmes that foster personal growth and wellbeing. She has led workshops and seminars in Switzerland, international teachers' conferences, women's groups and schools. Dina is also a group leader for DrivenWoman in Olten and Basel.
MARTINA BUHLER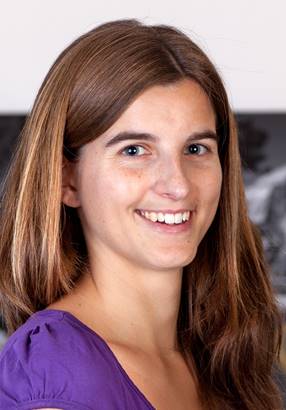 Martina is an online marketing enthusiast, hands-on entrepreneur and practitioner. She has a strong background in B2B Sales, Marketing and Communication across different industries. Martina is co-founder of artiazza.com, an online platform and community for affordable art with the big vision to create a free and fair art market. Furthermore, she is responsible for Marketing & Communication at one of the most successful start-ups, Loanboox, which has recently been awarded best Swiss Fintech 2018.
www.artiazza.com / www.loanboox.com
YURI LUSTENBERGER-KIM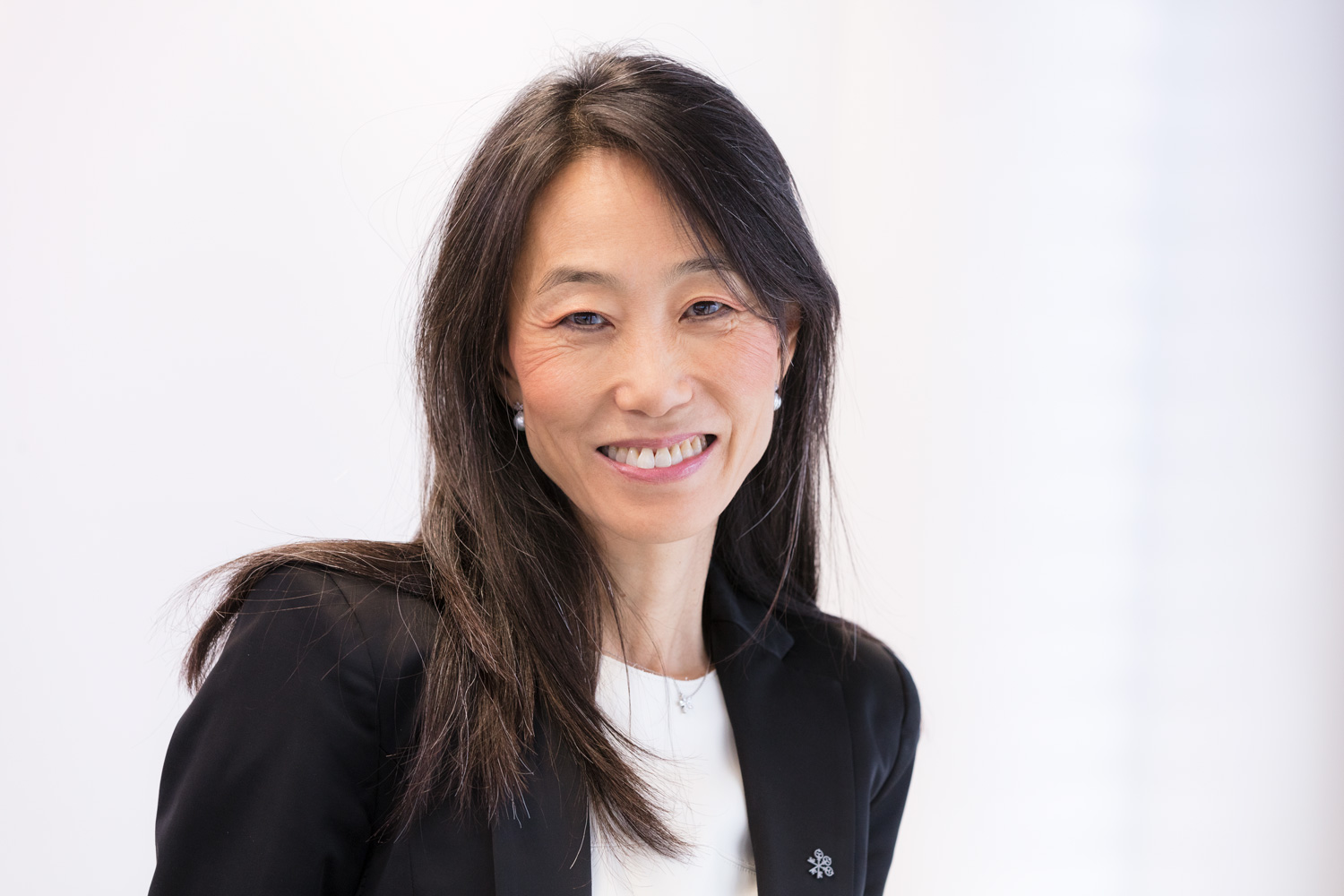 Yuri was appointed UBS Regional Head of Diversity & Inclusion Switzerland in December 2016, based in Zurich. She is a professional in the banking industry and international law. She joined UBS in 2007, spending the last 11 years in a variety of roles across Legal, Compliance, Group Risk Control, and COO WM. Prior to joining UBS in 2007, Yuri spent 12 years at Credit Suisse in New York, London and Zurich where she held a number of legal and business roles in Investment Banking Legal, Equity Capital Markets, Group Legal & Compliance, and Policy, Training & Regulatory Group. She began her career as a corporate tax lawyer with Dewey Ballantine in New York City. Yuri earned her B.A.in Political Science from Columbia University (1988) in New York and a J.D. from Georgetown Law School (1991) in Washington, DC. She is admitted to the New York State Bar (1992).
ELIZA MAZZINGHI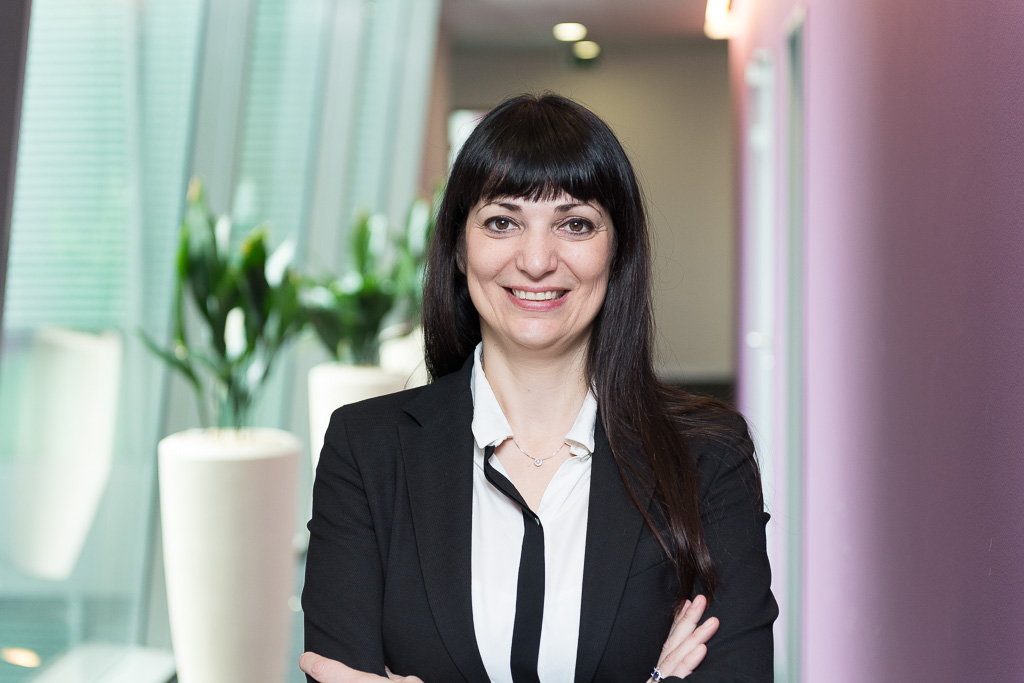 Elisa joined Microsoft Switzerland in February 2017 as Service Practise Leader managing a team of more than 70 experienced managers/advisors ensuring successful delivery of Microsoft services in Switzerland. She is senior leader with over 18 years experience in Professional Services and Telco Industries throughout Europe, having worked in Italy, Ireland and Switzerland shaping her intercultural awareness. She has demonstrated success in the areas of maximising business performance, value creation and customer satisfaction. Her strongest interest lays in people and organizational development, because of her intrinsic understanding that people shape the success of a company. She graduated at the University of Pisa in Telecommunication Engineering.
DANIELA STEINER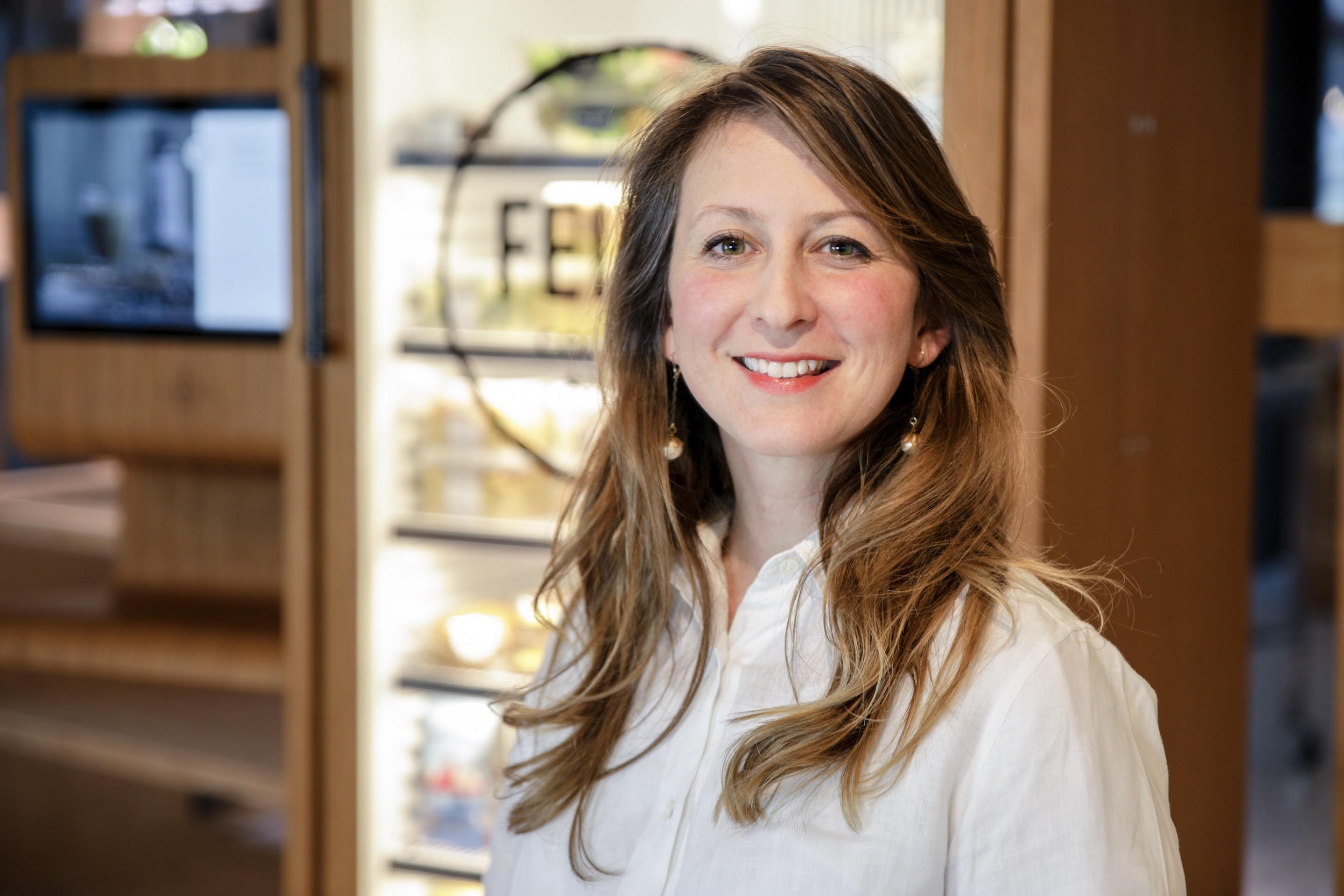 Daniela Steiner is a food-lover and food-entrepreneur with a passion for excellence. She is leading the Zürich-based company FELFEL with her husband Emanuel. Together with their team, they strive to make life at the office delicious: with its smart fridge and cutting-edge technology to deliver ultra-fresh food, FELFEL revolutionizes how people eat at work in Switzerland. After her Master studies at the HSG St. Gallen, Daniela was part of the Investment Team of Partners Group in New York and San Francisco. Prior to FELFEL, Daniela successfully built another company in the food industry – HEYLIFE – which was the first company to introduce cold pressed juices on the Swiss market.
www.felfel.ch
READ WHAT ATTENDEES OF FESTIVAL OF DOERS LONDON SAY:
"Festival of Doers will change your mindset, empower you to go beyond your comfort zone but most of all will equip you with tools to follow your dreams. It was an unforgettable experience."
Sandra Buonfrate, Marketing Manager
"Festival of Doers was an incredible day that showcased world-class women who oozed jaw-dropping inspiration. With energy, humour and candid honesty, these women told their stories in the most engaging way. The day catapulted the audience into defining their dreams and embarking on their action plans before we'd even got out of the room! I'm going back for more in 2018 and have already enlisted a tribe of like-minded women with a burning desire to achieve more in life to come with me!"
Sarah Hanson, HR Consultant
"I've got the Festival of Doers ticket as a Christmas gift from my friend. I didn't know what to expect. I was stuck in a job I didn't enjoy, so I guess, she wanted to inspire me and motivate me to make the much-needed change in my life! I heard many inspirational speeches at this event, but the workshop I attended gave me the confidence and belief in myself to make the step towards change. To have writers, coaches and speakers around you from morning until late night and access to speak to them directly is a powerful experience you will never forget!"
Anett Baffi
"I attended the first Festival Of Doers and it was an awe-inspiring event – the energy of so many women coming together ready to be more was palpable, the line-up of speakers impressive, talks and workshops inspiring and practical, with plenty of opportunities to get personalised tools, connections and feedback. One of the best ways to kick start my year, I already look forward to the next one!"
Francesca Lando, Artist & Designer
"The inaugural Festival of Doers was a life-changing event for me. It was wonderful to hear the different journeys and life stories of so many kick-arse, empowering women. I connected with great mentors and contacts on the day who have gone on to help, inspire and guide me through 2017. I can't wait to see what Festival of Doers 2018 has in store for my life journey."
Natalie Davison, Director, Swell Communications
TICKETS ARE LIMITED AND SELLING FAST - BOOK NOW TO SECURE YOUR PLACE
#festivalofdoers
www.festivalofdoers.com
UBS Konferenzgebäude Grünenhof
Nüschelerstrasse 9 , Zürich, 8001, Zürich, Switzerland
An diesen Event interessiert?
UBS Konferenzgebäude Grünenhof
Nüschelerstrasse 9 , Zürich, 8001, Zürich, Switzerland