Eny 2 DAYS Makeup Masterclass Zurich 2019
Sa, 26 Jan 2019 - So, 27 Jan 2019
09:30 - 17:00
2  DAYS MAKEUP MASTERCLASS for experienced Make Up Artists who are seeking to expand their skills and to learn how to cross their boundaries.This workshop increases your technical skills and the development of your eye. 
Inspired on backstage techniques from the shows and editorial insights. Learn how to create the key beauty looks of the big fashion houses. Under the guidance of Eny you will develop and refine your technical knowledge, boost your creativity and step forward in your career.
You will be challenged with versatile application of techniques like highlighting and contouring, light and shadows, placing intense colors to create dramatic eyes or vibrant lips. This course is a chance to experiment, refine your skills, and find your own signature in the beauty industry. 
You will value the direct feedback you get from Eny.
For any questions please email : contact@enywhitehead.com
Visit Eny Masterclass website http://www.enymasterclass.com/
Time from 9:30 AM till 5PM with a lunch break.
2 DAYS TICKET CHF 1600
Please note :Deposits are non-refundable but are transferable. If you can no longer attend the masterclass on those dates you can find someone to replace you. 
Space is very limited, I will be taking only a small group of students to allow a more intimate experience.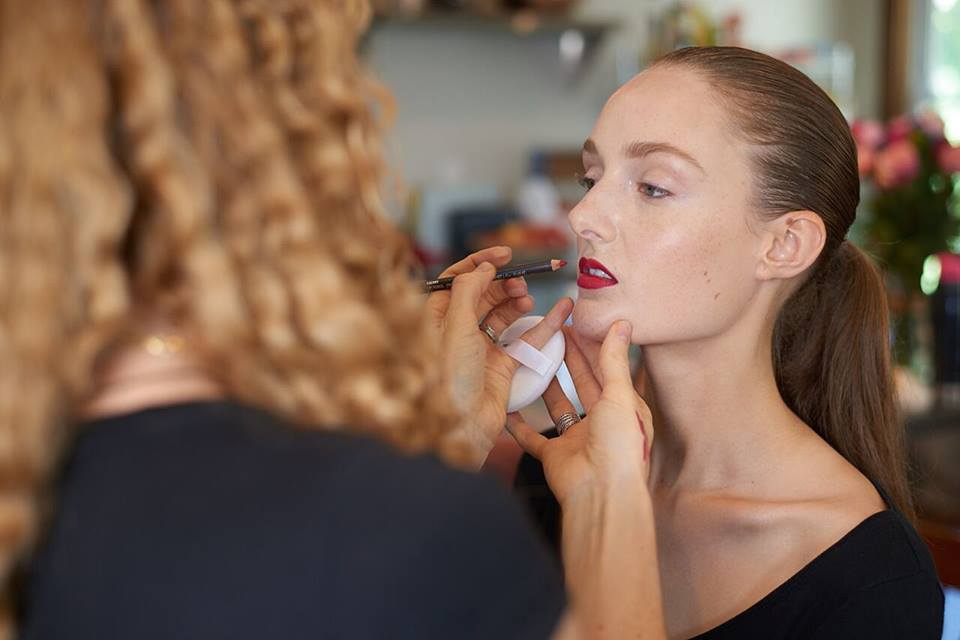 DAY ONE
EYES & SKIN
Day One sees Eny take her students on a journey of discovery that will uncover the secrets of flawless skin. "Very few people master the art of working with skin, but the fact is that without luminous skin you can never have a flawless look." Eny is famous in the industry for creating glowing, almost transparent skin which, when caught on camera, translates perfectly into a breathtaking look. "It's very important for my students to learn how to work in three dimensions, because when the camera is flashing everything changes." During the first day, Eny Whitehead explains and demonstrates the most important aspects of working on shading and highlight control that will travel beautifully into the lens.
But that's not all: They say the eyes are the windows of the soul, and Eny takes this message to the heart. "Smokey eyes are a cornerstone of my work, and I want to teach my students how to work creatively with all different shapes of eyes." Attendees of this first day will leave with the knowledge of how to improvise - depending on the model - with both creamy and powdery eyeshadows, in order to craft eyes that pierce into the very core of the viewer.
DAY TWO
COLOUR & TEXTURE
The modern artist of make-up, Eny Whitehead combines vivid and often unusual colours and textures in her looks all the time. "I spent my childhood in Brazil, and so colours were always part of my life." says Eny. "That's why nature has always been a great source of inspiration for me in terms of shapes, forms and colours: especially in birds." Colour is all about making a statement, that's why Day Two will teach students all about creating the most memorable looks.
The deep green of snake skin, the dark, ominous blue of the ocean deep, and pure, unforgiving black. Or take the powdery richness of gold, and the passionate fire of a saturated red. "If it's not wildlife, then it's contemporary artists." explains Eny, with inspiration in her eyes. "Look at Rothko! He's got smokey saturation in his colours and huge shapes that you never forget. Now imagine that on pale skin. It's rare that we get the chance to work with such strongly contrasting colours in commercial jobs." Eny aims to challenge the status quo, and help create a new breed of students who make strong colours and textures a key part of their repertoire.
Visit my Website : http://www.enywhitehead.com/
Check my Instagram : enywhitehead
Website : http://www.enymasterclass.com
An diesen Event interessiert?