Switzerland Road Trip - Geneva to Zurich
So, 19 Aug 2018 - So, 26 Aug 2018
10:00 - 02:00
Update:
LIMITED AVAILABILITY
Text/Call for flight and airport suggestion for best airfare!!
-------------------------------------------------------------------------
Switzerland Road Trip - Geneva to Zurich
Dates: 19th Aug - 25th Aug 2018
RSVP and follow the link for payment:
https://tntgrouptravel.com/tour/switzerland/
-----------------------------------------------------------------------
Sure Switzerland is one of the countries on your bucket list :) Join the group to explore this beautiful country - A week-long road trip in Switzerland!!
Another adventure packed Itinerary and the trip you don't want to miss!!
Switzerland is a mountainous Central European country, home to numerous lakes, villages and the high peaks of the Alps. Its cities contain medieval quarters, with landmarks like capital Bern's Zytglogge clock tower and Lucerne's wooden chapel bridge. The country is also known for its ski resorts and hiking trails. Banking and finance are key industries, and Swiss watches and chocolate are world renowned.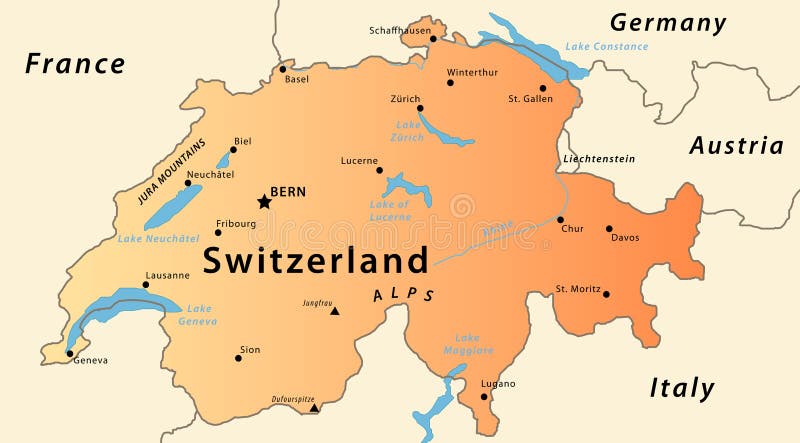 GENERAL INFORMATION:
Though Switzerland is located in Europe, Switzerland is not part of the European Union (so citizens from EU countries might have to pay customs when shopping in Switzerland).
Four official languages are spoken in Switzerland. Most of Switzerland consists of the German-speaking part (north and east), while the south-west speaks French, and Italian is the main language in the southern part of Switzerland.
Some, but few, people speak Romansh – however, many people speak (basic) English (at least in the areas that have tourists).
Swiss people are very friendly and quiet people.
Swiss Francs are the main currency, but Euros are accepted in many shops, as well as credit cards (though American Express is accepted in fewer shops). However, I recommend having some Swiss Francs with you at all times.
Water in Switzerland is not only drinkable from the tap, but there are also many water fountains offering fresh water (so always have an empty bottle with you to refill).
----------------------------------------------------
Let's indulge in Pure Nature!!
We are not only going to visit some of the best locations in Switzerland on this Road Trip but also going to do some scenic drive through the alpine pass, hiking in Swiss Alps, paragliding, cog rail ride, cable car, cruising on Swiz Lake and other outdoor activities.
Itinerary:
Day01
Arrive Geneva International airport. Meet the group and transfer to the hotel.
Today arrive before 2pm
Today we will explore few must-see places in Geneva: (Self-guided)
– The Jet d'Eau is a large fountain in Geneva, Switzerland, and is one of the city's most famous landmarks.
– Broken Chair is a monumental sculpture in wood by the Swiss artist Daniel Berset, constructed by the carpenter Louis Genève. It is constructed of 5.5 tons of wood and is 12 metres high.
– Old town Geneva
– Cathedrale
– Lake Geneva
– Palace of Nations
Explore local restaurant, Swiss cheese and chocolate.
Overnight hotel stay in Geneva.
Day02
After breakfast, we will continue our exploration :
The Lavaux vineyard area with its 800 hectares is the largest vineyard region in Switzerland! It is so special that it is listed as one of the UNESCO Heritage Sites! With its narrow streets, little picturesque villages, the majestic views over Lake Geneva and the mountains, it attracts many visitors every year. There are plenty of wine degustation events that are worth to pay attention to. The vineyard area can be found all the way between Lausanne and Montreaux.
A Scenic Hike through the Vineyards of Lavaux, Switzerland
Later in the afternoon, we will continue our Road Trip from Geneva to Lauterbrunnen passing Bern where we can have lunch
Bern, the capital city of Switzerland, is built around a crook in the Aare River. It traces its origins back to the 12th century, with medieval architecture preserved in the Altstadt (Old Town).
Lauterbrunnen is a municipality in the Swiss Alps. It encompasses the village of Lauterbrunnen, set in a valley featuring rocky cliffs and the roaring, 300m-­high Staubbach Falls. Nearby, the glacial waters of Trümmelbach Falls gush through mountain crevices past viewing platforms.
Spending night in Interlaken
Day03
Today we will have free time and if the weather is good we can do some optional activity :
Imagine flying like a bird in Switzerland's glorious Jungfrau Region with emerald lakes below, verdant hillsides all around and a backdrop of the awe-inspiring Eiger, Mönch and Jungfrau Mountains. Don't miss the paragliding tandem flight in Interlaken.
Paragliding Tandem Flight in Interlaken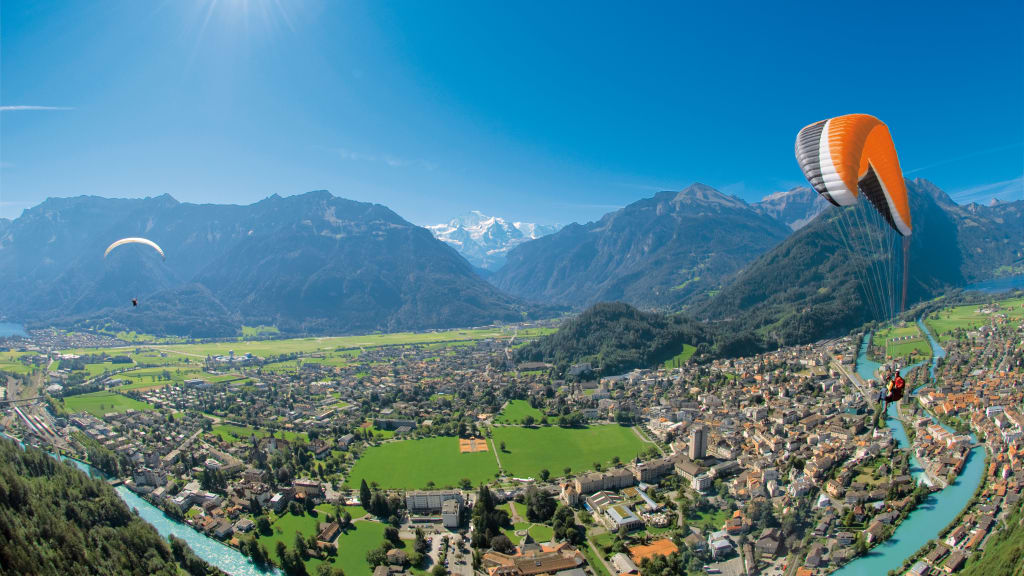 Later we will explore JUNGFRAUJOCH - TOP OF EUROPE
Icy air streams across your face, snow crunches under your feet, and the view nearly takes your breath away: on one side the view of the Mittelland up to the Vosges, on the other the Aletsch glacier, bordered by four thousand metre peaks. Standing on the Jungfraujoch 3,454 metres above sea level, you can feel it with your first step: this is a different world. It's one you have to experience.
https://www.youtube.com/watch?v=_TlxhVI2w9g
Highlights: 7 hours approx.
- Day trip from Interlaken to Jungfraujoch Travel by coach through the beautiful Jungfrau region
- Ride a cogwheel train from Grindelwald to Europe's highest railway station at Jungfraujoch
- Admire the Swiss Alps from the Top of Europe at 11,333 feet (3,454m)!
- Walk through the inside of a glacier at the Ice Palace
- Enjoy commentary from your multilingual guide
Overnight stay in Interlaken.
Day04
We will continue our drive towards Lucerne stopping at a various location to explore:
FIRST CLIFF WALK BY TISSOT
The alpine slops on First have a good time: they circle over alpine meadows, forests and a high waterfall. On the lookout bar at the terrace of the mountain restaurant you can guess how it feels - thrills included: the jetty protrudes 45 meters out into nowhere.
To reach it, guests first walk down the west side of the First Summit at dizzying heights: on the First Cliff Walk by Tissot, not only the view of the valley to take off is beautiful, but also the mountain side: the rocks with their layers and niches serve the Alpine sloped as a take-off and landing site.
Continue to..
Trift Bridge - A Spectacular Pedestrian Bridge
Trift Bridge is one of the most spectacular pedestrian suspension bridges of the Alps. It is 100 meters high and 170 meters long and is poised above the region of the Trift Glacier. Even reaching the bridge through the ravine by cable car is an adventure.
Physical fitness:medium
Difficulty:medium
Hiking time:90 minutes (each way)
Length:2.8 km (each way)
When global warming takes place the glaciers melt - some especially fast, such as the Trift Glacier. Just a few years ago the Trift Hut of the Swiss Alpine Club could be reached on foot via the glacier tongue.
https://www.youtube.com/watch?v=r1Z87PHbIYg
In 2004 a suspension bridge was built, as the glacier was no longer high enough to take visitors to the hut. The Trift Bridge, which was modeled after Nepalese three-rope bridges, turned out to be a tourist magnet and was replaced in 2009 by a safer and more accessible bridge, which is considered to be one of the longest and highest pedestrian suspension bridges in the Alps. The gondola train, which was originally built as a freight gondola, takes passengers up to the area where the bridge is.
Later we continue our drive to Lucerne
Lucerne, a compact city in Switzerland known for its preserved medieval architecture, sits amid snowcapped mountains on Lake Lucerne. Its colorful Altstadt (Old Town) is bordered on the north by 870m Museggmauer (Musegg Wall), a 14-century rampart. The covered Kapellbrücke (Chapel Bridge), built in 1333, links the Aldstadt to the Reuss River's right bank.
Later evening walk and explore:
The Kapellbrücke is a covered wooden footbridge spanning diagonally across the Reuss in the city of Lucerne in central Switzerland.
- Overnight in Lucerne
Day05
Today we will explore Lucerne
LUCERNE–ALPNACHSTAD (BY SHIP)–PILATUS
The starting point for the «Golden round trip»
The Golden round trip takes you to the most spectacular spots on the Pilatus and to the summit by boat, cogwheel railway, aerial cableway and Panorama Gondolas.
in the heart of Switzerland is in Lucerne. You will enjoy a boat trip on Lake Lucerne and a view of the surrounding mountains.
The amazement continues. In Alpnachstad you will board the steepest cogwheel railway in the world to reach the summit of 2,132 opportunities. At 2,132 meters above sea level, you will be received with the inimitable Pilatus warmth.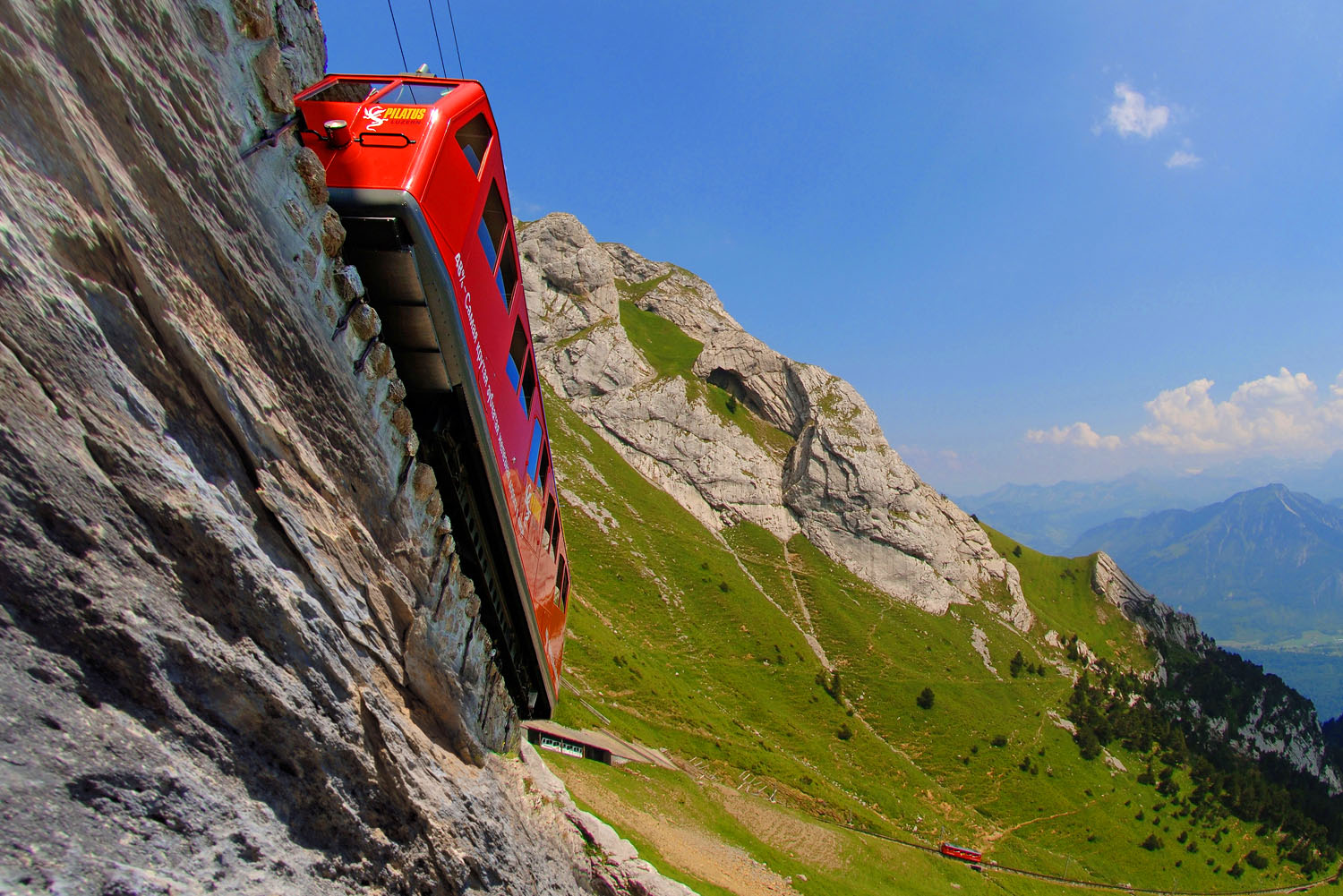 The breathtaking panorama and view of the Alpine massif and its mountain range do their part to make your stay unforgettable.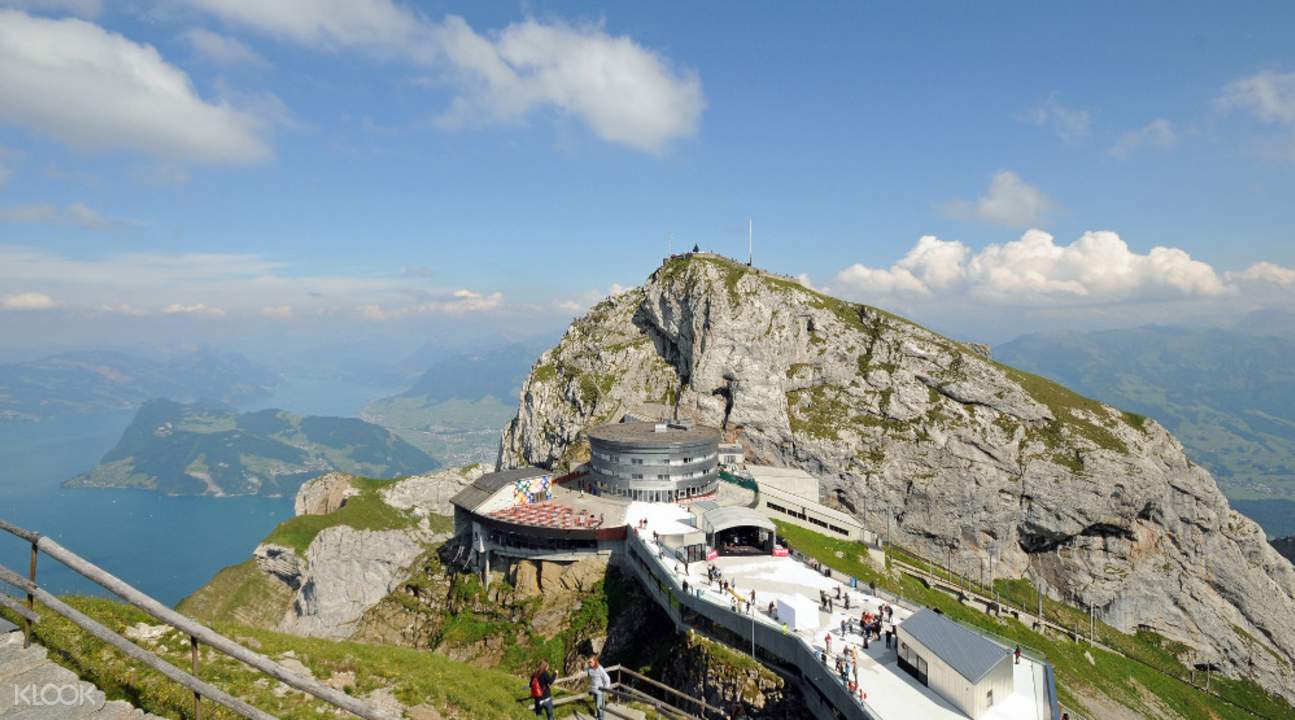 PILATUS–KRIENS–LUCERNE
You will glide down to Kriens on the aerial cableway «Dragon Ride» and on the Panorama gondolas. From the valley station, it is a five-minute walk to the stop for Bus no. 1 and a convenient ride to Lucerne.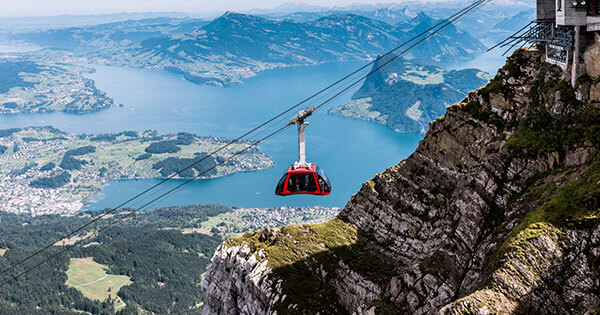 check the video for details:
https://www.youtube.com/watch?time_continue=125&v=M3FU9Qdl3BA
- overnight hotel stay in Lucerne
Day06
Today after breakfast we will drive to Zurich.
The city of Zurich, a global center for banking and finance, lies at the north end of Lake Zurich in northern Switzerland. The picturesque lanes of the central Altstadt (Old Town), on either side of the Limmat River, reflect its pre-medieval history. Waterfront promenades like the Limmatquai follow the river toward the 17th-century Rathaus (town hall).
Free time to explore city/shopping
We will explore some nightlife In Zurich city, farewell group dinner, share photos, memories of the trip.
Overnight hotel stay in Zurich
Day07
Fly anytime today after breakfast. Or if you have late flight then explore more of Zurich.
--------------------------------------------------------------------------------------------
Flight Recommendation:
Note:
Arrive To: Geneva airport before 2pm on 19th August
Return From: Zurich airport anytime on 25th August
*** Tips: East coast members consider booking flight from New York for bet price!!
-----------------------------------------------------------
Cost: $1375
Includes:
Hotels stay (Double occupancy)
- 1 night hotel stay in Geneva
- 2 night hotel stay in Interlaken
- 2 night hotel stay in Lucerne
- 1 night hotel stay in Zuirch
- 6 Breakfast
- Transportation Suv / Van
- Parking / Toll / Gas
- 1 days ( Golden Roundtrip pass) Mt. Pilatus and to the summit by boat, cogwheel railway, aerial cableway and Panorama Gondolas
- Trift bridge ticket
Excludes:
- Flights
- Transport other than mentioned above
- Meals
- Paragliding $180
- Top Of Europe Day tour $250
- Personal Expenses
- Travel Insurance
------------------------------------------
As you may know June to September is the peak time to visit Europe so lock your spot ASAP.
RSVP and follow the link for payment:
https://tntgrouptravel.com/tour/switzerland/
Everything needs to be booked in advance, a Deposit of $500 (Non- Refundable) with reserve your spot! confirm before May 15th 2018
Balance due before July 1st 2018
-------------------------------------------------
From July to August the daytime temperature range is 18 to 28 °C (65° - 82° F)
-----------------------------------------------
Feel free to text or call if you need further info.
[masked]
Himanshu
Geneva Airport
Route de l'Aéroport 21, 1215 Le Grand-Saconnex,, Geneva, CH
An diesen Event interessiert?
Geneva Airport
Route de l'Aéroport 21, 1215 Le Grand-Saconnex,, Geneva, CH